Filling
At Continuum, we provide our partners with the full spectrum of state-of-the-art filling technology and equipment. From aseptic carton and bag in box to flexible pouch, our manufacturing facilities have the solutions needed to fill a wide array of products in the format which best suits our partners project needs.
Carton - Combibloc®
405-6 & 505 Aseptic Filling Lines
We offer our partners the advantages of SIG® Combibloc® carton filling technology combined with the know-how of the industry's top technicians and line operators. Our staff maintains the highest levels of continuing education and training to ensure quality, consistency and operational excellence. With line flexibility ranging from 1 liter to 64 oz. cartons, Continuum provides the solutions our partners need for shelf-stable, environmentally-friendly and recyclable packing. With its convenience, high degree of freshness, low carbon footprint and shelf-stable attributes, aseptic carton demand continues to grow in both consumer and food service segments. Continuum is dedicated to providing our partners with best options in aseptic carton technology and filling capabilities.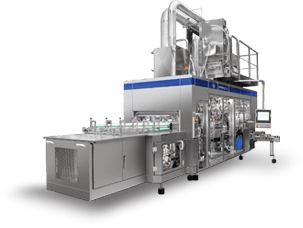 Bag in Box - Scholle® Aseptic Filling Lines
With its convenience, high-volume capacity and quality excellence, bag in box aseptic filling will become a mainstay in the food industry. Continuum understands the needs our partners have for this technology and we are committed to offering a variety of formats to fit their needs. Utilizing Scholle® aseptic, bag in box filling equipment and technology, we offer bag sizes ranging from 1 gal. to 5 gal. Continuum provides the solutions today's food and beverage manufacturers demand.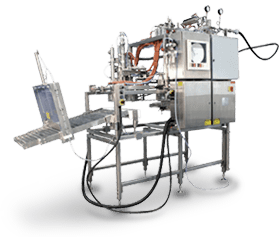 Flexible Pouch - Filling Lines
We provide our partners with access to cutting-edge packaging innovation. Our flexible pouch capabilities align your branded products with today's most popular consumer beverage packaging format; especially in the wine and mixer marketplace. The flexible pouch's highly positive consumer appeal is based on its dynamic shelf presence, ease-of-use and envirnomentally-friendly material composition; 98% Product and 2% Packaging. Continuum partners can leverage this format for a variety of product applications in sizes ranging from 1.5L or 1.75L.